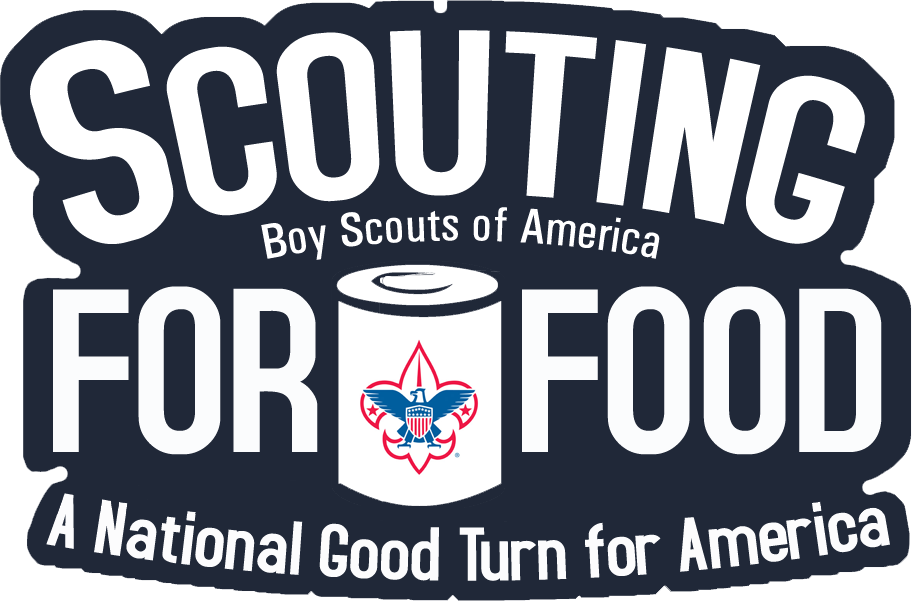 Scouting for Food 2019
The Baltimore Area Council has collected food for local food banks and pantries as part of the Scouting for Food civic service project for many years. Scouting for Food has grown into the Boy Scouts of America's largest single-day community food drive, collecting 45 million pounds of food donations.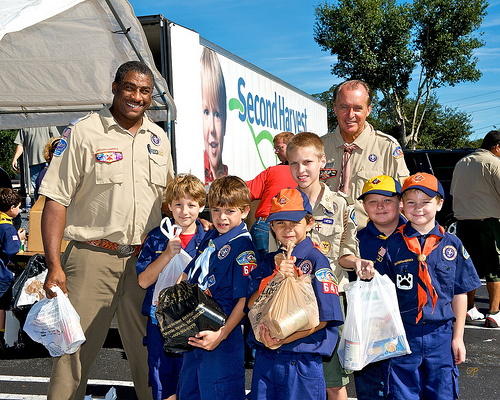 It takes a lot of community support, dedication,and volunteers to make Scouting for Food a success

Bag Distribution Day: On March 16, 2019 Scouts will deliver plastic bags to residences. During the week, community residents will fill their bags with nutritious canned goods and non-perishable items.
Bag Collection Day: On March 23, 2019 the Scouts will retrieve the filled bags from residents and take them to local food banks and pantries.
**Specific District Dates may differ**
The Perfect Scouting for Food Bag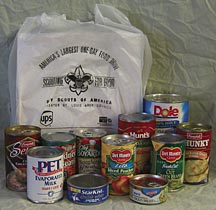 The Perfect Bag contains a variety of nutrient-rich foods from all five food groups. Please avoid using glass containers.
2 cans of hearty soup, stew or chili: Supplies many nutrients.

2 cans of tuna, chicken, salmon or luncheon meat (e.g., Spam): Contains protein and iron. Canned salmon is a source of calcium and omega-3 fatty acids.

1 can of fruit: Supplies vitamins A and C, folate, potassium, fiber and other healthy substances.

1 can of vegetables: Supplies beta carotene, vitamin C, folate, complex carbohydrates, fiber and potassium.

1 can of tomato or pasta sauce: contains lycopene, a healthy substance that is more available to your body in canned and cooked tomatoes than in fresh.

1 canned meal: Offers a variety of ingredients and nutrients.

1 can of beans: Contains plenty of protein, complex carbohydrates and fiber.

1 can of evaporated milk: Makes an excellent source of calcium and protein.

1 plastic jar of peanut butter.
Click here to report food totals
To learn more about hunger in our area, visit the area Food Bank websites.
For more information and/or questions contact Brendan Canale
at: 443-573-2544 or bcanale@baltimorebsa.org
Report SFF Service Hours:
Go to the Journey to Excellence service hour reporting tool at: https://servicehours.scouting.org/UI/Security/Login.aspx