Welcome to the Dulaney District!
District Chairman: Tom O'Dwyer
District Commissioner: Burt Sklar
District Executive: Cory Bolt
---
Roundtable
When: Tuesday, March 12, 2019 at 7:30 PM
Where: Timonium UMC
Topics: Scouts BSA - Girls in Scouting (take 2)
Cub Scouts - Service Projects, Working with your community
---
Click here or the graphic
---
My.Scouting modifications and how to request an Eagle extension for Scouts BSA
Click here to view how to request an Eagle Extension
For a Scout to be considered, they must satisfy the following requirements (both boys and girls):
Be between the ages of 16 and 18 years old

Joined Scouts BSA for the first time between February 1st 2019 and December 31st, 2019
To grant a Scout the extension the Unit Leaders (SM,CC,COR or Unit Advancement Chair) will go onto my.scouting.org >> member manager. See the document in the link above for a step by step of how to do so starting on page 3.
Some important things to note:
The Scout does not have to fill out/submit any paperwork to Council or National
The unit leaders must do this online within 30 days of the Scouts 18th birthday but can do it as early as the day the Scout is registered
The Scout will have 24 months from the day they registered for their extension (this date is noted when the unit leader goes in and inputs the Scouts extension)
---
Dulaney District
Scout Camporee 2019
Theme: Pirates
Camp Saffran, BCMSR
Register at: http://www.dulaneybsa.org/2019camporee
---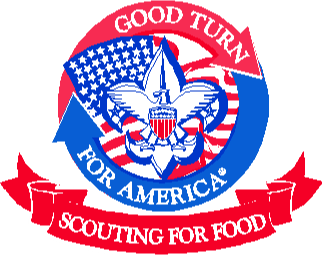 MAKE A DIFFERENCE … HELP OUR FAMILIES IN NEED
Bag Distribution Weekend: March 16-17, 2019
Bag Collection Day: Saturday, March 23, 2019
How To Participate:
1. Unit Scouting for Food contact person registers unit to participate via e-mail to DulaneySFF@gmail.com.
2. Units choose a geographic area in which to distribute bags at Dulaney's February District Roundtable meeting, on 2/12/19 at Timonium UMC.
3. Collected food items are taken to a pre-arranged local food pantry, feeding program, or food bank and results reported to DulaneySFF@gmail.com. We need Bag Count, number of scouts, and adults involved in distribution and collection, and approximate number of service hours for the unit.
Let's make 2019 a banner year for Scouting by helping our families in need!
For additional information, please e-mail DulaneySFF@gmail.com.
---
Seventh Annual
Dulaney District BSA
Service Weekend

WHEN: SEPTEMBER 21 - 22, 2019

WHERE: TOWSON UNIVERSITY

WHAT: SERVICE PROJECT for
ZERO PROSTATE CANCER 5K RUN

PRICE: ~ $35.00 Scout / ~ $20.00 Adult

Convenience fee of 2.78% applied and not refundable.

INCLUDES: All You Can Eat Buffet Saturday Night at Towson University Dining Hall (included), Saturday Night Activities, Saturday Night camping on Campus, Hot Breakfast and Service Project on Sunday

Bonus: MERIT BADGE (A Thank You for Service at the Zero Prostate Race)
Citizenship in the Community; Citizenship in the Nation; Citizenship in the World; Communication; Emergency Preparedness; First Aid; Personal Management; Robotics; and others.

QUESTIONS: Send to 2019DulSer4Zero@gmail.com

WATCH FOR REGISTRATION by going to http://www.dulaneybsa.org/service (~Late June/Early July 2019).

Participant Guide: http://www.dulaneybsa.org/guide

For more information on the Zero Prostate Cancer Challenge, go to http://www.zerobaltimore.org
---
Scoutbook
Information and Training
As of January 1, 2019 Scoutbook is now FREE for all units.
Join us at an upcoming Roundtable meeting to learn more about Scoutbook and how it can help your unit.
When: District Roundtable Meetings – 7:30-9pm
General Information Session
· January 8, 2019
Individual Training Consultations
· February 12, 2019
· March 12, 2019
· April 9, 2019
· May 14, 2019
Where: Timonium United Methodist Church
2300 Pot Spring Rd, Lutherville-Timonium, MD 21093
Questions about how to get started, setting up basic functions, or troubleshooting issues can be emailed to - dulaneyscoutbookhelp@gmail.com
Questions about account sign in, membership rosters, or larger issues should be emailed to - Scoutbook.Support@Scouting.org
---
Upcoming Events
---
Dulaney District email list
Join Dulaney District's E-List to receive all of the latest news from the Dulaney District and the Baltimore Area Council
Log in using your Doubleknot account. (If necessary create one.)

Once logged in, select which communications you would like to receive.

Save your changes, and you're done!
---